NYC: A taste of the Big Apple
Here are some memorable picture moments from the Seton Hill University trip to NYC (March 18-20).
[I'll add more details later... I have a class now, and some homework to finish after that.]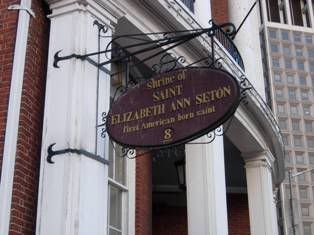 We discovered the "shrine of Elizabeth Ann Seton" not far from Battery Park and Ground Zero. Cool roots.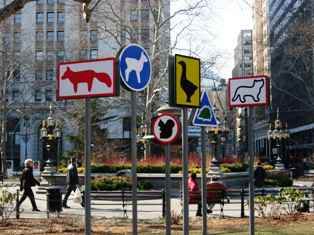 These are just some random, odd signs that were in one of the parks... Supposedly they're some kind of work of art.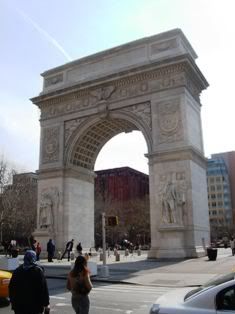 This is the arch in Washington Square; we stopped right here to take a break from walking.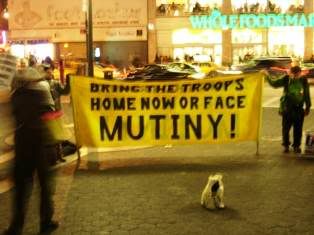 On the way back to the hotel one evening, we saw some crowds in one of the squares protesting the war in Iraq and the Patriot Act.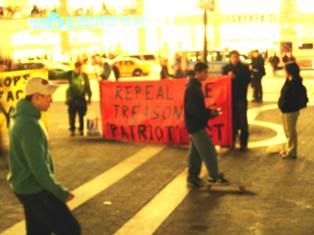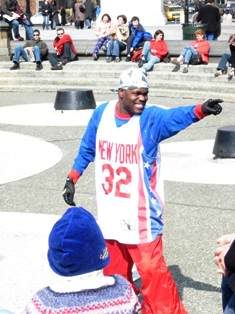 We watched some street performers pull of some cool dance moves; they even did a "human helicopter".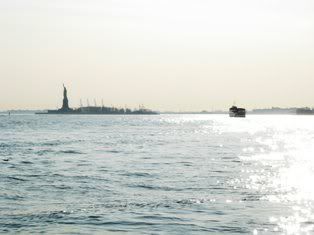 This is a view of the Statue of Liberty from the Statin Island Ferry; unfortunately, we couldn't get tickets for the Ellis Island Ferry in time.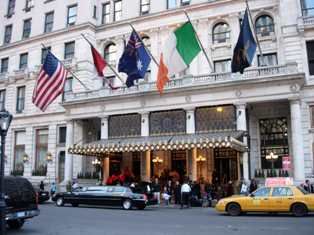 Remember the hotel where Kevin stayed in the second "Home Alone" movie?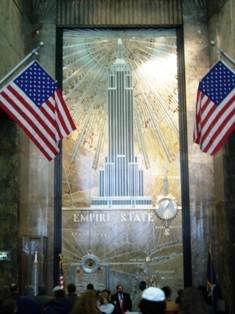 This is a picture of the lobby inside the Empire State Building.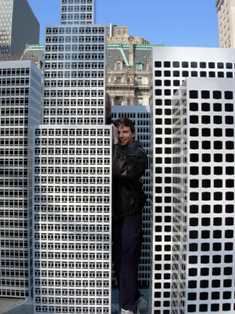 In NYC, you're crammed everywhere you go; even between the buildings.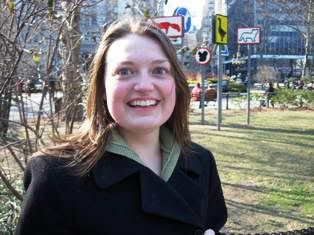 Amanda kept a watchful eye out for squirrels; I snuck this picture on her while she was too busy hunting to pay attention.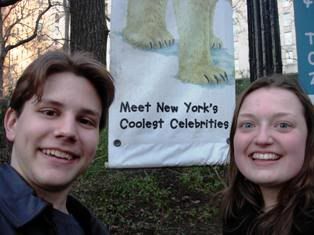 We were indeed the coolest celebrities in NYC... Or at least in the near-deserted Central Park Zoo.