NYC Family Trip
Yeah, that's right... I went to NYC all over again with my family only about a week after the SHU trip.
Though the experience wasn't quite the same, it was still fun. Here are a few pics... There are more, but for the sake of my family's privacy I've excluded a lot of 'em.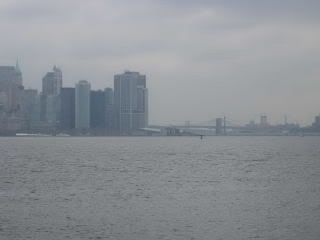 First, a view of the harbor near Lady Liberty...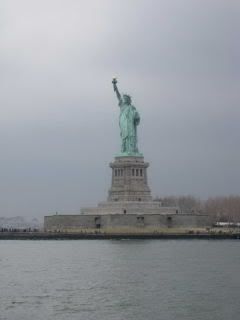 Here is the Lady herself. We discovered that she is undergoing renovations to become safer, such as the addition of new sprinkler systems and such in case of emergencies.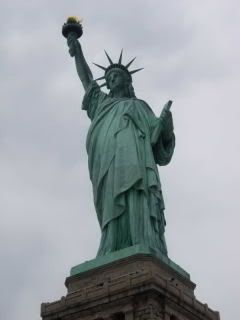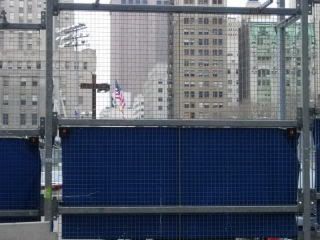 Here's a somewhat symbolic shot of Ground Zero taken by my mom... Look closely for the cross and the flag. It's such a somber place in person...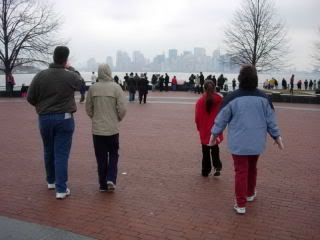 Here's a shot of my family from behind. My parents on the ends, and my sisters in the middle.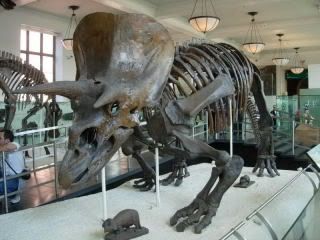 Fossils from the Museum of Natural History...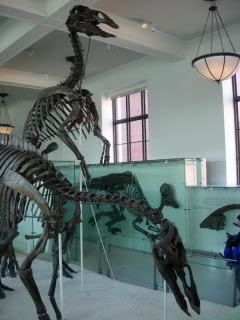 More bones...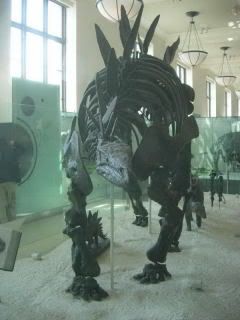 I spent most of my time at the museum in the dinosaur wing... I used to have archaeological aspirations, before I shifted my career focus to writing.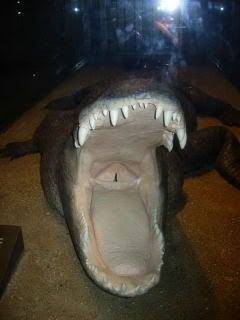 Unfortunately, I can't claim that I was brave enough to get this close to a real alligator/crocodile (I'm not quite sure of the difference). It's a fake. Well, at least, I think it was. Might have been stuffed.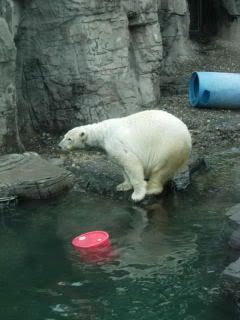 Here we head into the Central Park Zoo... The polar bears were rather playful.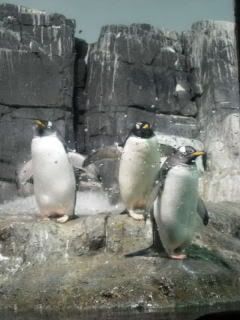 I love penguins! They're one of my favorite animals... In a two-way tie with turtles.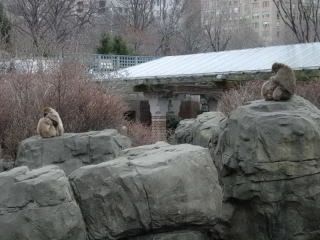 There were lots of monkeys, too... A whole barrel full. I know, bad joke... I'm tired.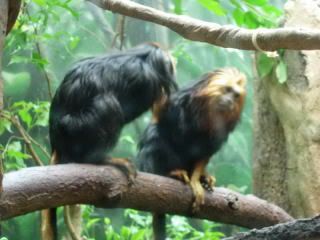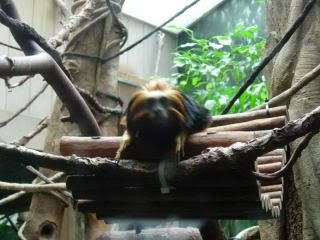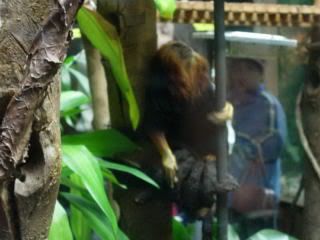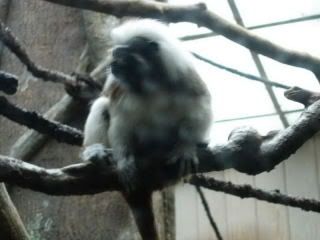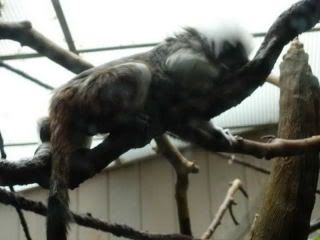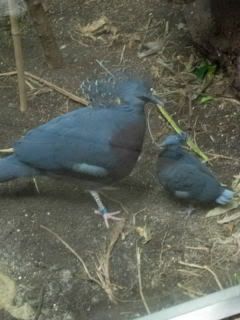 Those first four monkeys weren't the only ones that came in large/small pairs...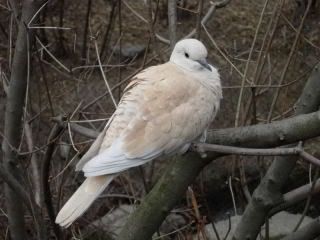 This bird was my buddy while I was waiting for my sisters to get out of the petting zoo... He was very cooperative for this shot.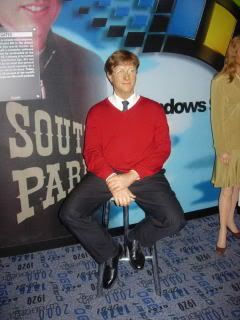 Now, onto Madame Tussaud's Wax Museum... First up, Bill Gates.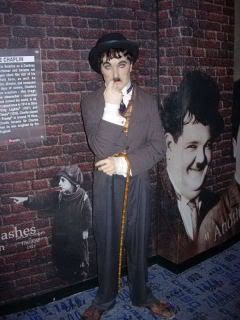 Charlie Chaplin. He looks so real...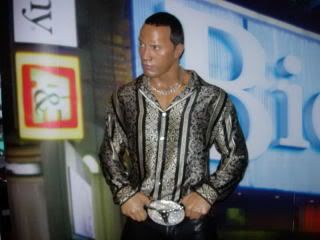 The Rock.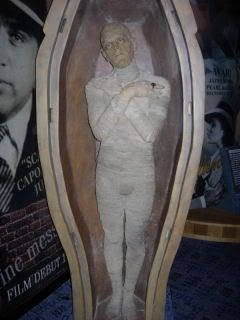 I'm not sure if this is supposed to be the mummy from the modern movie or not...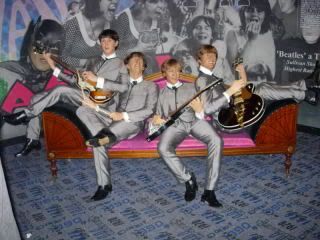 The Beatles. I really wanted to try one of their guitars...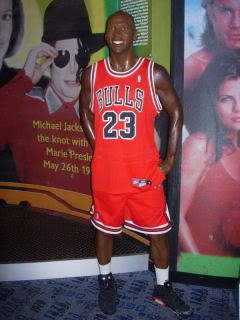 Michael Jordan. Somehow, I don't think his height was correct. I was almost as tall as he was here, and I'm pretty short.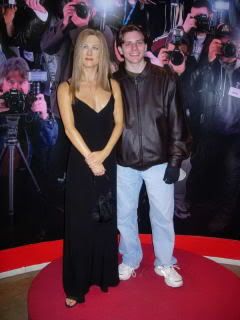 Getting cozy with Jennifer Aniston (sp?).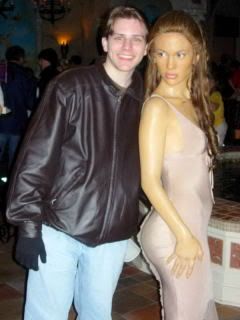 J-Lo and me... If only she was real. ::Sigh::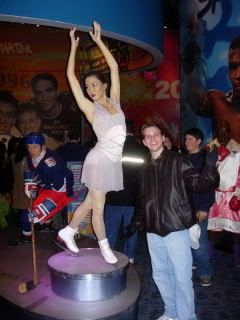 Michelle Kwan. My mom wanted me to get up on the pedestal, but I was afraid I'd cause another one of my clumsy disasters...
I'm really tired, so excuse me if I rambled a bit or anything in there. I just wanted to get these pics up. I'll try to add more commentary later, but I still haven't gotten to the school trip's commentary... Oh well.
Later!